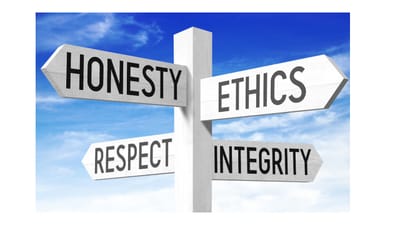 Honesty & Integrity
At Hazard 360 Ltd we believe in demonstrating honesty and integrity and this is achieved by being transparent and giving others the opportunity to view our business operations and form their own opinion.
We demonstrate our integrity by providing a culture of understanding, honesty, trustworthiness, openness, fairness, and self-respect in the place of work, integrity forms the cornerstone of professional attitude and behaviour in with Hazard 360 Ltd business operations.
Mission Statement:
Hazard 360 Limited has a continuing goal to provide a professional, high quality, reliable and cost-effective service. We aim to be recognised throughout the commercial, private and Government security environments through the effective delivery of wholly specialised security and training services within the UK and overseas. Our ongoing intent is to fully accomplish this objective by supporting and working closely with our clients to build strong working relationships therefore ensuring their requirements are held with a high standard of skilled service and professionalism.
Our Vision and Goals:
To deliver a high-quality service backed-up with many years of 'from the ground up' expertise within the security environment. We realise today's economic constraints affect everyone's budgets. So, we are fully understanding of our client's requirements, and would support them in their desire to work within their economic budget restraints, creating a trustworthy, dependable and reliable working relationship. In addition, our objective is to comply with all regulatory organisations and authorities including legal requirements, industry standards and guidelines, codes of practice, policies and procedures. It is also our responsibility to heighten our client's awareness of all advanced security measures and hostile environments by providing in-depth security surveys and training.
Professional Memberships:
Member of ASIS International U.S.
Fellow of the Security Institute U.K.