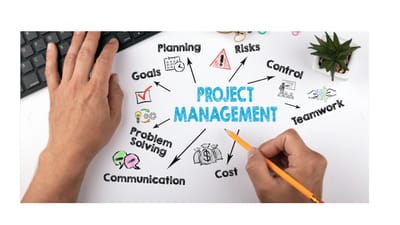 Project Management Service:
Hazard 360 Ltd can assist in the development and configuration of the Project Plan to meet your company's needs - the critical starting point is Stage 1: Feasibility this is where all the ground work is carried out to establish if the project is feasible, and to see of it will meet the needs and objectives of the organisation in compliance with the company's present security strategy and culture.
Experience
Project Management Vulnerability. It is critical to establish that the person being appointed as project manager has a very clear understanding of all the elements of the project and is suitably qualified in the operability, compatibility of the various elements being installed. This person should be experienced and certified in the subject matter applicable to project management components.
Problem:
When a security project is being conceived there are some fundamental guidelines that need to be followed to ensure if the project is feasible. Does it have senior management support, will the project produce a reduction in risk, will it save money in the long term, does it fit in with the company's security strategy, and can it be implanted on a cost benefit basis?
These are some very simple questions, but can have a massive impact and financial loss is not managed correctly.
Process:
Within the project management process there are four main stages and six phases. Each of the elements are critical to ensure the success of the project delivery.
Stage 1: Feasibility
Phase 1: Business Case, Planning, and Assessment
Stage 2: Development
Phase 2: Design and Estimation of project costs
Stage 3: Execution
Phase 3: Procurement
Phase 4: Installation, Operation, Training
Phase 5: Commissioning and Warranty
Stage 4: Project Close Out
Phase 6: Maintenance, Evaluation, Replacement
Case Scenario:
A company has several sites around the UK and the security manager comes up with an idea on how to save the company £1,000000 one million pounds in manned guarding costs. This is going to be achieved by removing gatehouse guarding and replace the human element by installing automated gates.
Where did it all go wrong:
The security manager was not qualified or certified to actually deliver the project
A formal Business Case and feasibility study was not carried out
The business stakeholders at each site were not consulted
A Functionality, operability, capability, and compatibility was not carried out to integrate system
No formal project plan was developed every contractor doing their own thing
Incorrect foundations laid to support automated gates
Equipment wiring not installed in protective piping, trays.
Electronic controls systems of automated gates were not compatible with onsite system
Security Manager resigned one month into the project, the writing was on the wall.
Summary:
It was quite clear from the outset that the security manager was out of his depth procurement and facilities had no formal contract or project plan to work with, as result costs overrun and the project was doomed to failure.
Instead of saving a £ 1,000000 pounds the cost of the project has been just over £6,00000 six hundred thousand pounds and there is still the manned guarding cost as the automated gates cannot be integrated on all sites.
It is the old adage! Fail to Plan – Plan to Fail