Technical Drawing Mark-Up Service
Hazard 360 Ltd offers Technical Drawing Mark-Up services for new build or established building where security needs to be installed, reconfigured, or simply upgraded.
Process
We are supplied technical drawing in a PDF format from the client, building architects or other consultants and depending on the scope of works we can mark-up and position where equipment needs to be installed on those technical drawings. This may include the positioning of CCTV Cameras, Access Control Mechanisms and/or Intruder Detection Sensors, Security Control Room layout physical security hardware. This mark-up system can apply to both the external and external fabric of a building or facility.
Example CCTV Mark-up Plan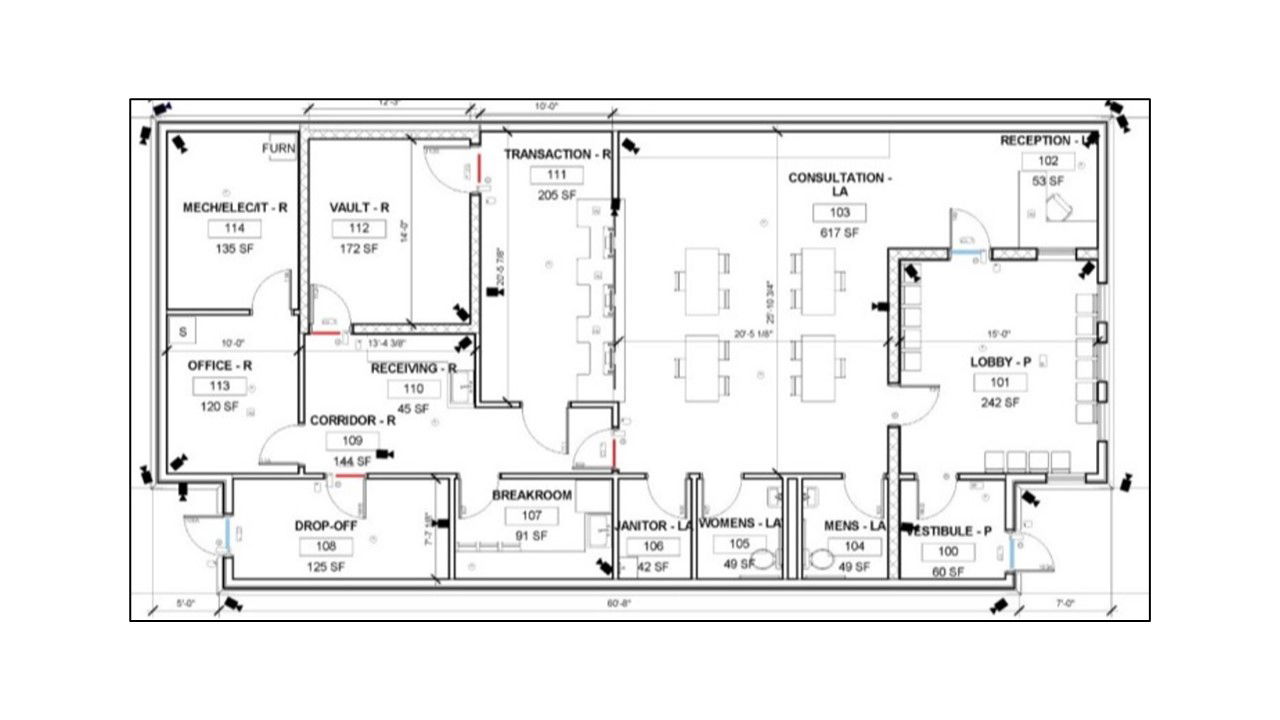 Operational Requirement Documents
From the technical drawings Operational Requirement Documents can be produced for each categorisation, thus providing the client with a clear picture of what is required on a cost benefit basis without any unnecessary systems being over-specified.
Electronic Systems Network Diagrams
From the completed technical drawing, a network diagram can be produced to show cable runs, system nodes and control panels.
Advantage
The advantage of having technical mark-up drawings clearly demonstrates where equipment needs to be placed to achieve a specific objective. The drawings enhance the risk mitigation of a system being overstated leading to needless cost, and provides a clear pathway for preventative maintenance and future system upgrades.
Quality Management System
Technical Mark-up Drawings, Operational Requirement Documents, Network Diagrams can all form part of the organisation's quality management system. By following this process, an organisation can clearly demonstrate their commitment to best practice and meeting regulatory requirements.